Sublime Wins 2017 HIA Australian Kitchen Design of the year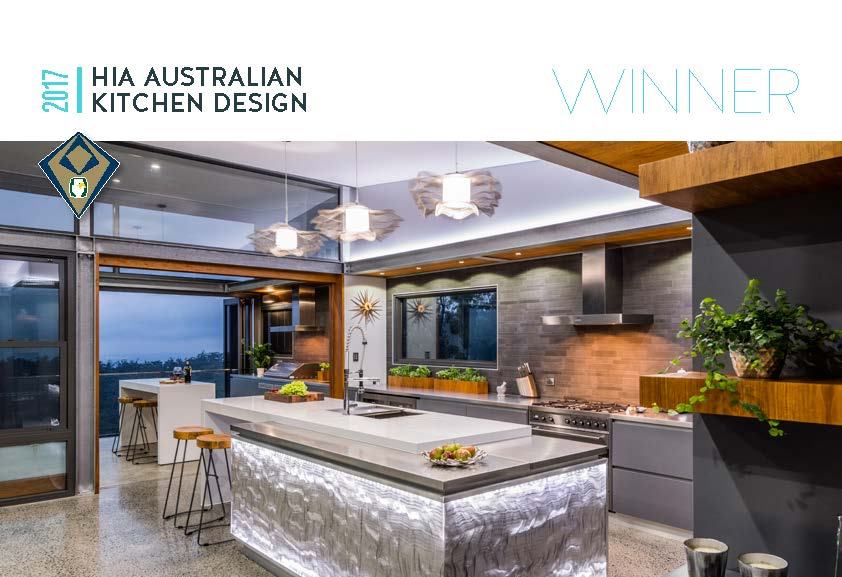 Sublime Architectural Interiors has been awarded 2017 HIA Australian Kitchen Design of the Year at the 2017 HIA-CSR Australian Housing Awards, which recognise the nation's top builders and designers.
The winning project was unveiled on Saturday, 27 May 2017 before hundreds of industry leaders at the prestigious HIA-CSR Australian Housing Awards ceremony held Hamilton Island Convention Centre, Queensland.
Winners were selected from a list of state-based finalists with Queensland's Sublime Architectural Interiors winning the 2017 2017 HIA Australian Kitchen Design of the Year. This is the fourth time Sublime Architectural interiors has won this award wining previously in 2006 , 2012 and 2013.
"This year we saw exceptionally creative and innovative projects . Winning the kitchen design award for the 4th time is great recognition for our ability and experience in this area. It inspires me to keep pushing the boundaries with kitchen design and construction. It is hard for a Kitchen designer to be consistently at the top of their game. I feel honoured." said Sublime Architectural Interiors design director Kim Duffin.
The winning luxury linear kitchen design seamlessly integrates with the home's interior forming part of the architecture. The judges noted the kitchen provides all the modern conveniences synonymous with innovative kitchen design.
Kim Duffin and the team at Sublime Architectural Interiors are one of Australia's most awarded Kitchen and Bathroom Design firms winning over 80 awards in thirteen years. Being awarded such titles reflects on Sublime Architectural Interiors commitment to providing their clients with a truly personalised service, innovative kitchen and bathroom design and inspires the industry through their use of quality materials and innovative manufacturing techniques.
Click this Link to see more of this kitchen project on our portfolio page – 2017 HIA Australian Kitchen Design of the Year
Click this Link to here about this Kitchen Project on Utube –2017 HIA Australian Kitchen Design of the Year
or contact Rebecca Franklin for more information on 0418 155 184