A Romantic Retreat or Luxury Day Spa
The neutral-toned wall and floor tiles create an applied pattern of horizontal and vertical lines, accented by chrome and stainless steel fixtures and fittings. The occupants of this bathroom can expect a light and airy atmosphere with a Balinese feel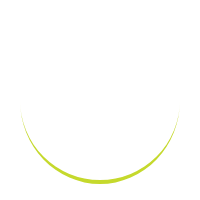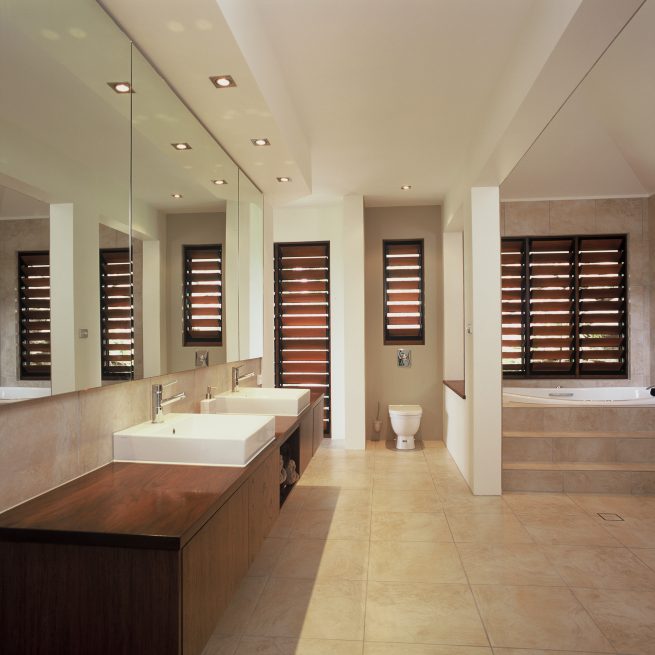 2005 HIA North Queensland Region - Bathroom Design of the Year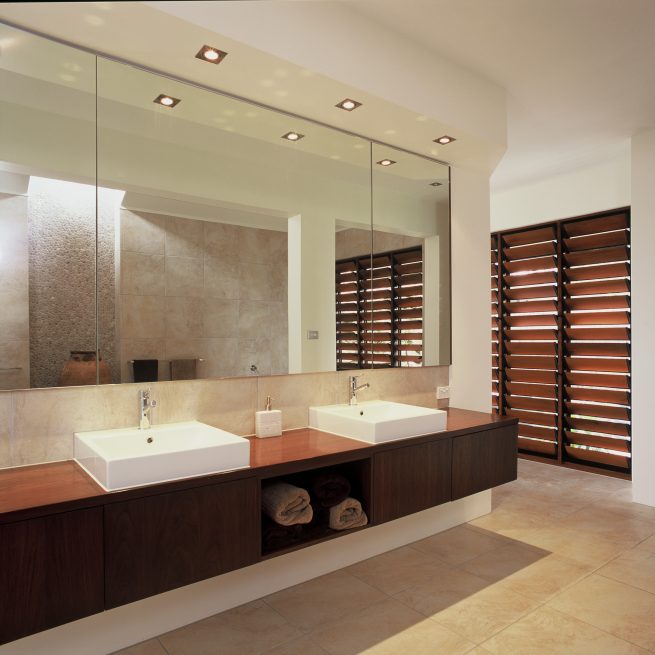 Floating Vanity Units create an illusion of more floor space and assists to make a small bathroom space look larger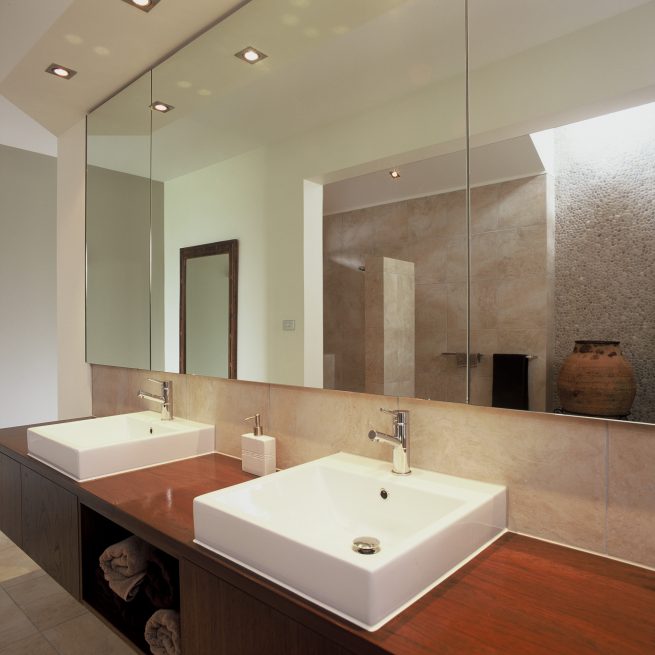 Bathroom Mirrors reflect natural light into a room and can create additional face level storage
Project Details
PROJECT FEATURES
PROJECT FEATURES
Skylight glass window to atrium
Stepped out back wall to incorporate Bali Pebble feature
Floating cabinets
Recessed shaving cabinets
Blumotion to all drawers (a soft close feature to all drawers )
Shower fixtures for specific tasks such as hair washing and bathing
STYLE OF HOME
STYLE OF HOME
Rendered exterior
New multi-level contemporary home
Timber windows and doors with a strong plantation feel
Multiple entertaining, living and dining areas
CLIENT BREIF
CLIENT BRIEF
Vanity to include separate grooming areas using all drawers to include storage for hair dryer, shaving, cosmetic and grooming aids
Coordinating tapware
Design to incorporate a spa bath for two people with 2 steps up to the area
Toilet suite to have no visible pipes
Provide a bench/seat to the shower recess
Incorporate natural light as a feature for the bathroom
Bathroom colours to compliment proposed decor for the rest of the home
DESIGN STATEMENT
DESIGN STATEMENT
A romantic retreat or luxury day spa with independent grooming and bathing areas, allows the occupant to enjoy the ritual of bathing.
The timber veneer vanity has been suspended from the wall to provide a horizontal element in the space. Large mirror panels above bring in additional light into this part of the bathroom and reflect the Bali pebble feature at the rear. Shaving cabinets integrated with these mirror panels provide storage space for cosmetics and bathroom products.
Drawers have been placed underneath the white porcelain vanity basins, achieved by carefully planning waste positions and the use of straight waste traps. Power points were placed in the drawers for general grooming aids to remain plugged in ready for use at all times.
A major focal point within the master suite is the two person spa featuring hydrotherapy jets to enjoy the therapeutic benefits of water after a long day at the office. A café shower head has been incorporated to aid in the bathing process. High raked ceilings above these bathing areas add to the spaciousness of the room. A raised atrium between the bathing areas provide natural light to the area and enhances the texture of the vertical pebble feature. The toilet has been chosen for the easy cleaning of its concealed cistern and pan outlet.
The neutral toned wall and floor tiles create an applied pattern of horizontal and vertical lines, accented by chrome and stainless steel fixtures and fittings. The occupants of this bathroom can expect a light and airy atmosphere with a Balinese feel.
Let's Work Together
Get In Touch
Contact