Point Pod - The new Integrated PoP Up Power Solution
POINT POD –  The New Integrated Pop Up Power Outlet for Kitchens and furniture
To feature at Awisa 2018 – Stand Number 4632 
Point pod units are fully integrated power-socket systems that seamlessly blend into your benchtop. Featuring a modern, streamlined and simplistic design, point pods can be customised to suit your style preferences and benchtop specifications. Its innovative design allows you to access three power sockets and two USB ports without taking up any extra bench or wall space, which will ensure your kitchen remains clutter-free. With one simple touch, power appears from underneath your benchtop, which allows you to conveniently stay connected when you need it most. More information about how point pods work can be found online.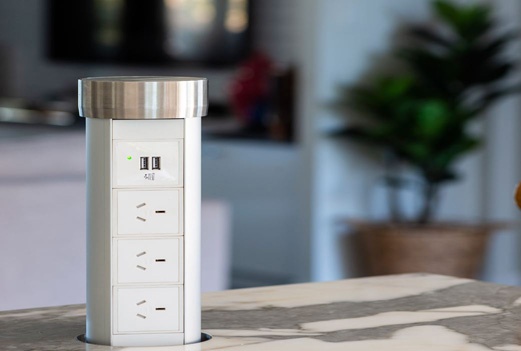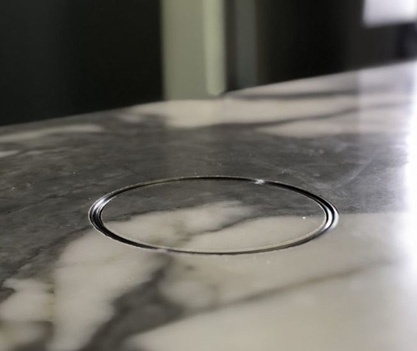 FEATURES
Available in two standard product types – Point Pod Multi and Point Pod Compact
Modern, streamlined and simplistic design to blend into your bench top
It can be installed into different thicknesses of bench tops, from 12mm-20mm.
With one simple touch, utilising an electric lift the power appears from underneath your bench top
Point Pod units can be customized to suit your design preferences and bench top specifications
CONTACT
Point Pod
Tel: (07) 3040 8280
Mobile: 0413 014 396
Email: info@pointpod.com
Website: www.pointpod.com