Introducing our Design Director Kim Duffin, Principle, certified kitchen and certified bathroom designer, and one of Australia's most influential Designers and Project Managers.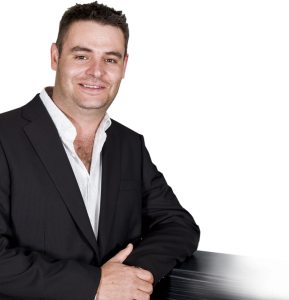 Kim is the creative force behind all our stunning award-winning projects and has been named Australian Kitchen Designer of the Year 7 times in the last 10 years by the Housing Industry Association (HIA) and other associations.
Kim's work can be found featured in many leading national and international design and interiors magazines and blogs. Projects have been featured on the covers of Utopia Kitchens and Bathrooms, Luxury Kitchens, Kitchen and Bathroom Quarterly, and Trends plus International blogs such as Houzz, Contemporist, Home Dsgn to name a few.
Kim's skill and experience in kitchen and bathroom design are backed by him being a fully qualified Carpenter and Joiner and licensed builder.
Travelling regularly to international trade and design shows such as Eurocucina e I Salone (Italy), Interzum (Germany), 100% Design (UK) and Designex (Australia), Kim ensures the very latest design and product concepts are integrated into each of his designs while always maintaining his own, unique signature.
For the past 10 years, Kim has been passing on his knowledge and passion on panels, in conference rooms, industry forums and to consumers. He has found a love for inspiring the next line of designers in Australia and around the world.
Kim is the Former Chair of the Queensland Housing Industry Association Kitchen and Bathroom committee and has previously held the same position with other organisations. He has also acted as a specialty kitchen and bathroom trainer plus judging roles in both regional and State-based industry association awards programmes.
Media is another aspect of Kim's role in the design industry with him often being interviewed by various media on aspects of design and interior trends.
Summary of Kim's skills, experience, and awards:
Former Member of the HIA Queensland Regional Executive
Former Queensland Chair for HIA Kitchens and Bathrooms
Awarded Australian Kitchen Designer of the Year 7 times since 2006
25 years experience designing and producing functional kitchens and bathrooms
Fully Qualified Tradesman Carpenter, Joiner, and Builder
12 years presenting design trends to consumers, journalists, and peers
10 years training and mentoring future designers and tradespeople
12 years as Design Director and Project Manager for Sublime Luxury Kitchen & Bathrooms
Winner of over 40 kitchen and bathroom design awards since 2006
Winner of over 40 kitchen and bathroom workmanship awards since 2006
Call Today for Kim to personally design and oversee your next kitchen and bathroom project.
DISCLAIMER
Kim Duffin and Sublime Luxury Kitchen & Bathrooms are NOT architects. Kim Duffin and Sublime Luxury Kitchen & Bathrooms DO NOT undertake 'architectural services', 'architectural design services' or 'architectural design'. Our services are limited to the design of non-structural elements of a home, such as kitchens, bathrooms, laundries, storage spaces and bespoke joinery/furniture pieces.