2020 HIA Australian Bathroom Design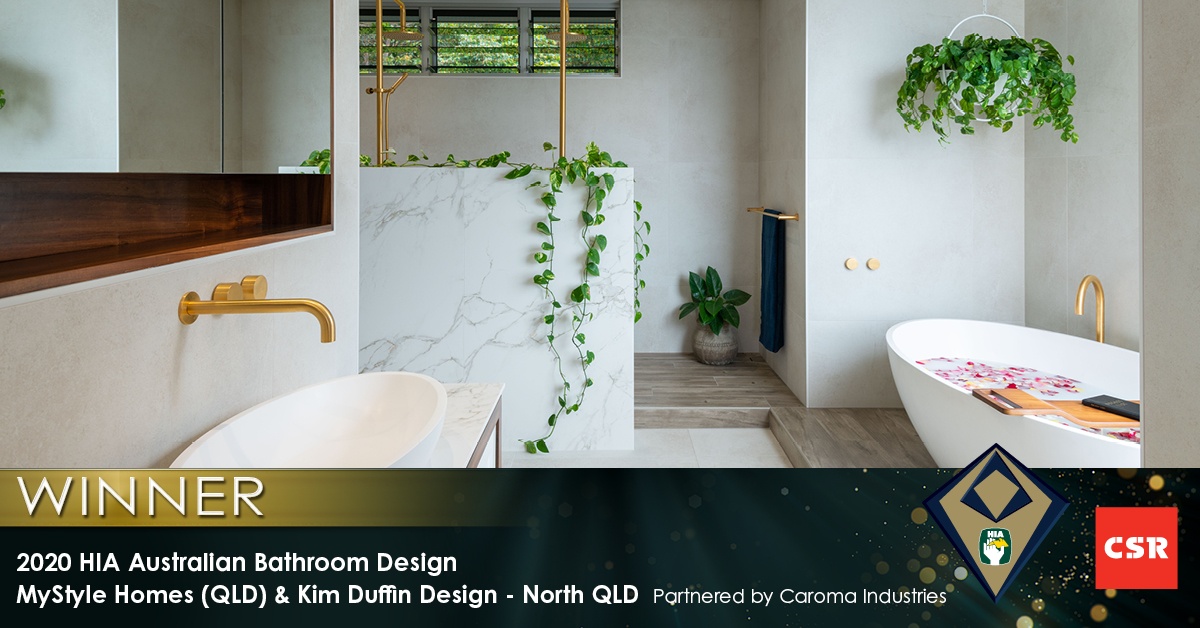 Kim Duffin Design and MyStyle Homes  have been awarded the 2020 HIA Australian Bathroom Design at the 2020 HIA-CSR Australian Housing Awards, which recognize the nation's top builders and designers.
For the first time in history, the Housing Industry Association (HIA) announced the winners in a virtual presentation due to limitations on large events due to COVID-19. This year's award winners were unveiled tonight before thousands of industry leaders and interested consumers watching from home or their office.
A partnership between North Queensland's MyStyle Homes (Qld) and Kim Duffin Design took out HIA Australian Bathroom Design partnered by Caroma Industries and HIA Australian Kitchen Design partnered by Miele. The winners were selected from a list of state-based finalists .The home these projects are located in also collected the only category voted by the Australian public – The HIA-CSR Australian People's Choice Home – bringing the total win for MyStyle Homes (Qld) to three awards.
"Winning Australia's pinnacle Kitchen and Bathroom awards is great recognition for our ability and experience in this area. It makes everything worthwhile and inspires me to keep pushing the boundaries with design and construction. It is hard for a designer to be consistently at the top of their game. I feel honored." said design director Kim Duffin for Sublime Luxury Kitchen and Bathrooms.
The judges commented   "That the well plan zones created an open flow which took advantage of the homes tropical location and expansive views" .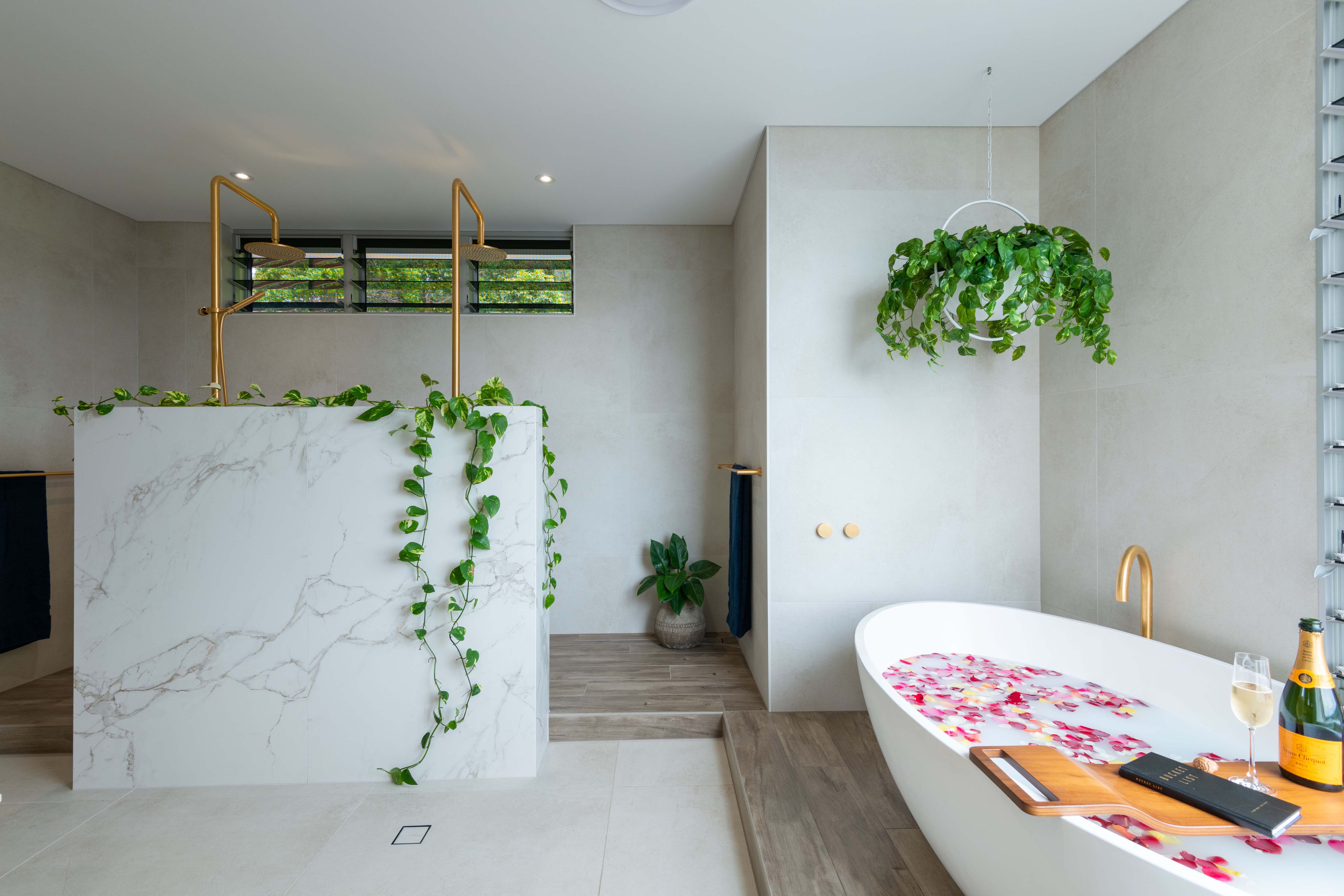 Kim Duffin and the team at Sublime Luxury Kitchens and Bathrooms are one of Australia's most awarded Kitchen and Bathroom Design firms winning over 100 awards in fourteen years. Being awarded such titles reflects on Sublime Luxury Kitchens and Bathrooms commitment to providing their clients with a truly personalized service, innovative kitchen and bathroom design and inspires the industry through their use of quality materials and innovative manufacturing techniques.
Click this Link to see more about this project on our portfolio page – 2020 HIA Australian Bathroom Design
or contact Rebecca Franklin for more information on 0418 155 184